Notification URL
From Developer's API
Your Notification URL can be set on the "My Account" tab on the "API Settings" page. Please see Sample Code for details on how to set up this service on your computer.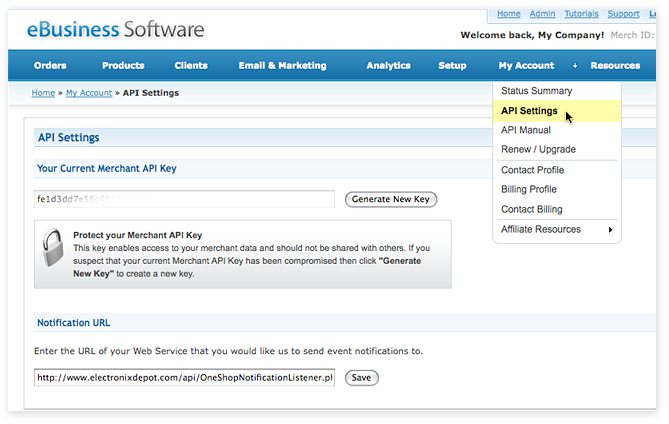 Troubleshooting
If you are having trouble receiving notifications, the best way to diagnose the problem is to put your Notification URL into a browser window.
This will give you the same error message that is causing our Notification Service to fail. Typically this will be a 404 - Page Not found error which indicates that your http server is not set up correctly or that you have a typo in the Notification URL.